I have wondered if food can have an impact on your IQ and so I went looking for an answer.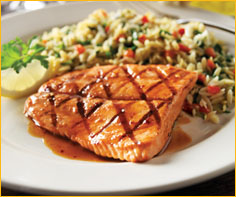 What I found was somewhat surprising! Yes, fish and other foods rich in omega-3 fats and DHA can raise your IQ score especially when eaten while still developing or if your mother ate them while pregnant.
The answer was on an article on MSN: "Babies whose mothers consumed ample omega-3s, in particular DHA (97% of the omega-3s in the brain are DHA), score higher on IQ tests later in life, while low intake is associated with developmental delays. Omega-3s also might help prevent preterm births, as well as allergies and asthma later in life."
Do you eat a lot of fish? Take a free IQ Test online and post a comment with your score. Let's see if this is true!